Vision Therapy Academy staff
Our Vision Therapy Academy staff, led by Dr. Ann Wonderling, is eager to help patients succeed with vision therapy. Children, students and adults all benefit from the changes vision therapy can help bring about.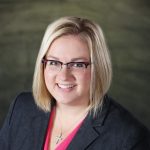 Dr. Ann Wonderling, OD, FCOVD
Diplomate, American Board of Optometry - Residency Trained in Pediatric Optometry - Board Certified in Vision Development/Vision Therapy
Dr.Wonderling@visiontherapyacademy.com
Dr. Ann Wonderling, owner of Family Vision Center and Vision Therapy Academy, is one of only four optometrists in the state of Wisconsin to complete a residency in vision therapy and pediatric optometry, and one of only seven optometrists in Wisconsin to be a Fellow in the College of Optometrists in Vision Development. Other professional achievements include:
Vice-president of the Wisconsin Optometric Association (2017)
Diplomate of the American Board of Optometry
Wisconsin Young Optometrist of the Year (2007)
Boyd Eskridge Clinical Excellence Award, University of Alabama-Birmingham (UAB)
Doctorate of Optometry, UAB, 2003
Pediatric resident, UAB, 2003-2004
Bachelor of Science-University of Wisconsin-La Crosse
In addition, Dr. Wonderling has volunteered her time and professional services for Special Olympics, the Cahaba Valley Health Initiative and Camp Seale Harris for children with diabetes. As part of Volunteer Optometrists Serving Humanity (VOSH), she has made mission trips to Mexico, Cuba, Nicaragua, Guatemala, Honduras, Peru and the Dominican Republic. She is also a provider for the InfantSee program and Vision USA in Wisconsin.
Read more about Dr. Ann Wonderling here.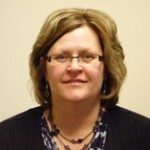 Nancy Welscher
Patient Coordinator
Nancy is the patient coordinator at Vision Therapy Academy and keeps everything organized. She enjoys witnessing patients grow and gain self-confidence throughout their program. Nancy is a wealth of knowledge when it comes to vision therapy and always greets our patients and families warmly. Nancy says the favorite part of her job is getting to listen to parents in the waiting room talk and share stories about all of the exciting changes they are noticing in their child!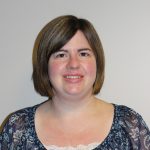 Jennifer Scheer
Certified Optometric Vision Therapist
Jennifer is one of five Certified Optometric Vision Therapists (COVT) in Wisconsin. Jennifer was in law school when she realized her true passion was working with children. She enjoys working with patients with a variety of visual disorders, including acquired brain injury, strabismus and amblyopia, and is excellent with patients who have special needs and behavioral problems.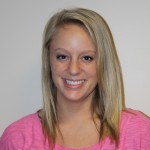 Shannon Sires
Certified Optometric Vision Therapist
Shanon is one of five Certified Optometric Vision Therapists (COVT) in Wisconsin. She is a graduate of UW-La Crosse and holds a degree in biology. She first became interested in vision therapy when she went through the program while in high school. Shannon was always a straight-A student, but was amazed at how much easier reading, schoolwork and comprehension was after completing vision therapy. Shannon enjoys working with patients of all ages including patients with acquired brain injury, amblyopia, and strabismus.
Candace Kalina
Vision Therapist
Candace is one of our part-time vision therapists, working primarily in the evenings. Candace spent most of her career in business management and human resources and then was a stay at home mom to two small children. After some observation at our office, she knew she wanted to be a part of our team and the wonderful transformations that result from vision therapy. Candace enjoys working with patients of all ages.
Sandy Ziemer
Vision Therapist
Sandy is a part-time vision therapist. She has a BS degree in nursing. She has spent the last 20 years successfully raising and home-educating her three children. Since two of her children have special needs and learning disabilities, she spent many hours researching and applying strategies to help her children reach their full potential. Sandy became interested in vision therapy when one of her children went through the program. With her medical and education background, Sandy enjoys working with patients of all ages.